Letters and photos of June Bowman
2nd Avenue, N., Sauk Rapids, MN 56379
(612) 253-8939 April, 1979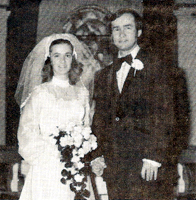 Dear Friends,
"and the two shall become one flesh" -These words from Matthew chapter 19 were the text for our wedding message, as on December 30, 1978 we became husband and wife. Our wedding took place at June's church in Ohio. As it was the Lord who brought us together, our desire was that He be glorified in our wedding ceremony and we feel that indeed He was. We are thankful for the friends and relatives who were able to be with us that day and share our joy together in the Lord.
Following our cross-country skiing honeymoon in Michlgan we arrived here in Sauk Rapids, our temparary home. David is principal and<-eacher this year at-the Lutheran school here. We thank the Lord for providing us with an apartment within a block from the school. The many nice wedding and shower gifts, along with June's special touch, have made this apartment into a home.
After having become settled into our apartment and first few months of marriage, June began looking for a parttime job. She is now making hot ham 'n cheese and turkey treat sandwiches for an Arby's restaurant. When not busy helping David with odd jobs at the school, she is working to complete her application for membership with Lutheran Bible Translators. David enjoys being in the teaching role again, especially in a Christian day school. The work with the students (including 19 fifth and sixth graders) and the staff has been challenging but rewarding.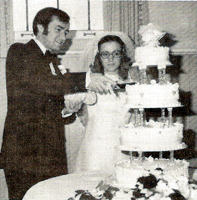 This summer we plan to drive to California for a two-week orientation (the end of June) at the home office in Orange. It is difficult to know the Lord's timing, but we are still looking ahead to Liberia. Please join with us in praying that our departure date will be soon. Also pray for opportunities this spring and summer to speak before different church organizations (we are free weekends until June 15, and any day after that) With our training completed, we now await sufficient support. We also want to take this opportunity to thank you who do support us financially and with your prayers.
Lenten season reminds us so vividly of the work of Christ on our behalf, the work of securlng our salvation.-We know that because of Christ's suffering we have eternal life as our present inheritance. We express the prayer of this Lenten hymn, "thousand, thousand thanks shall be, Dearest Jesus, unto thee". And as we express our thanks to the Lord we also encourage you to continue praying that God's good news of Jesus will reach to more and more people of the Bibleless tribes. God bless each of you with His joy and peace in the weeks ahead.
Your partners in taking Christ to the Bibleless tribes.
June and David Drevlow
Lutheran Bible Translators
P.O. Box 5566
Orange, CA 92667
---
Adjusted photos that are in the letters below: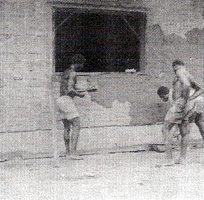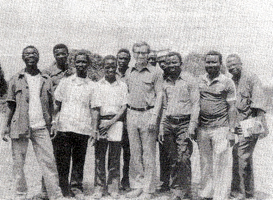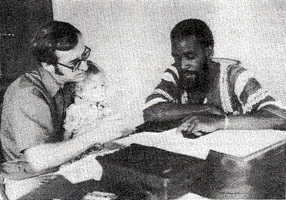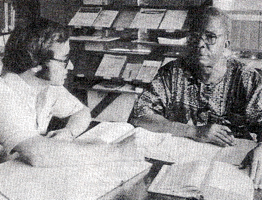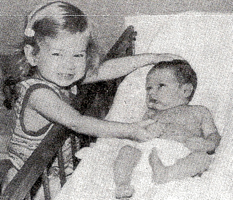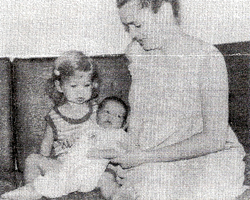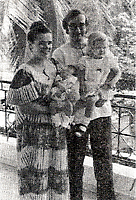 ---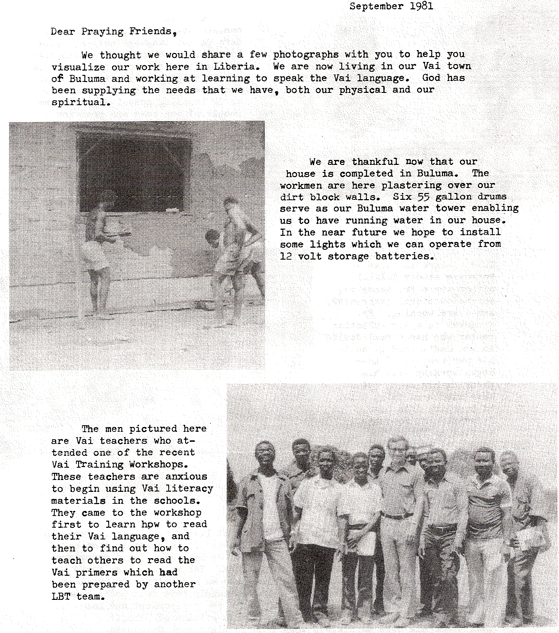 ---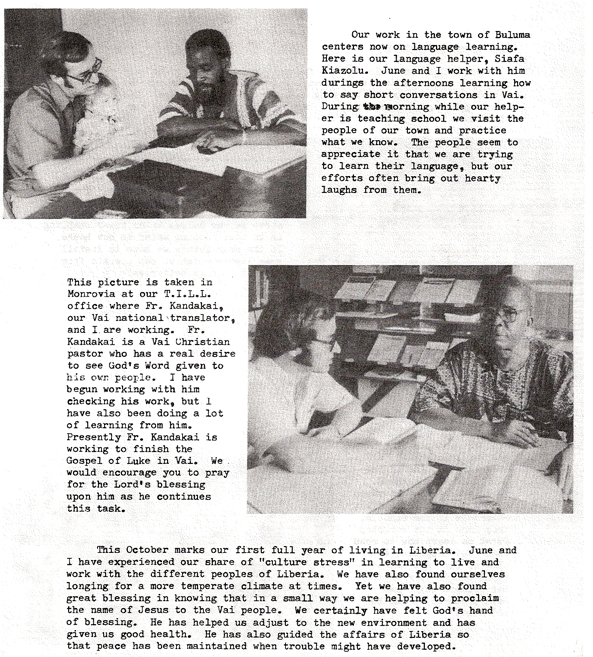 ---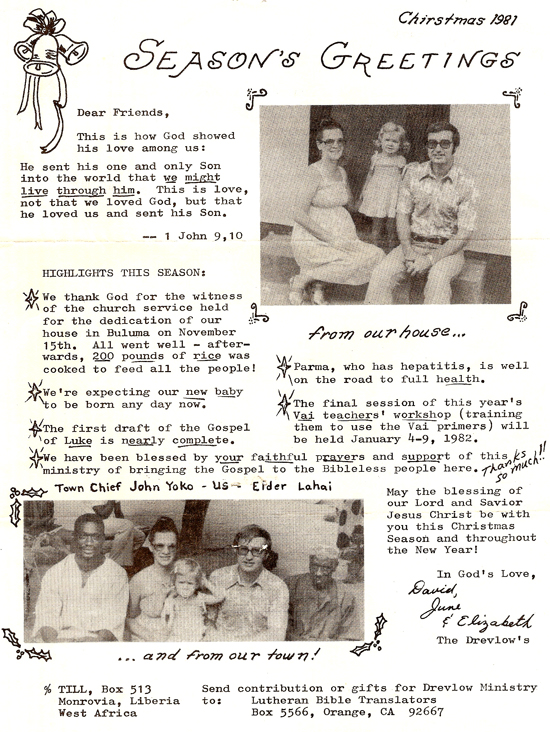 ---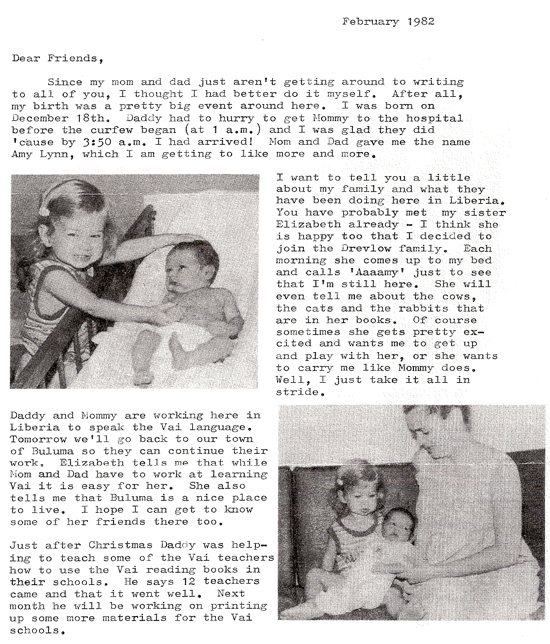 ---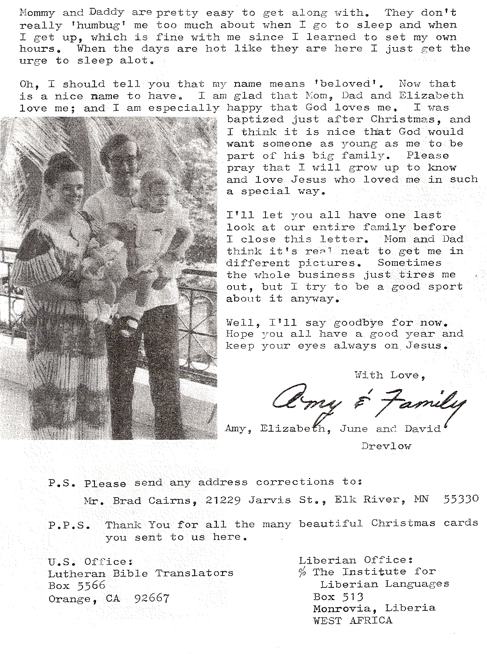 ---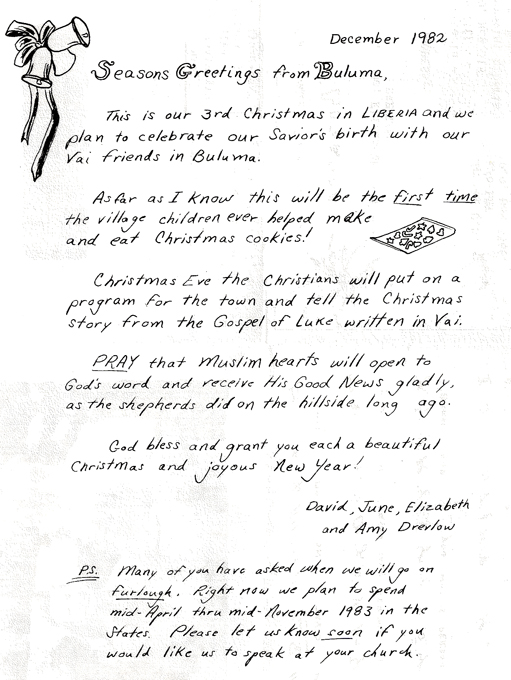 ---